The Alverton
Location
Truro, Cornwall
In this project we delivered
Brand, Interior Design, Print, Signage & Wayfinding
Discover the Secret in the City
Friends had the privilege of working with The Alverton, a captivating Grade II listed hotel nestled in Truro, Cornwall. Our journey together involved three transformative stages: the brand, the interiors, and the signage. Today, we look back at this remarkable project and its lasting impact.
To begin, we were entrusted with crafting a brand identity that captured the essence of The Alverton's exquisite, four-star service and visionary innovation. Our attention to detail was meticulous, extending from the menus and tables to the flowers and staff uniforms. The result? A consistent brand message that enhanced every guest's experience.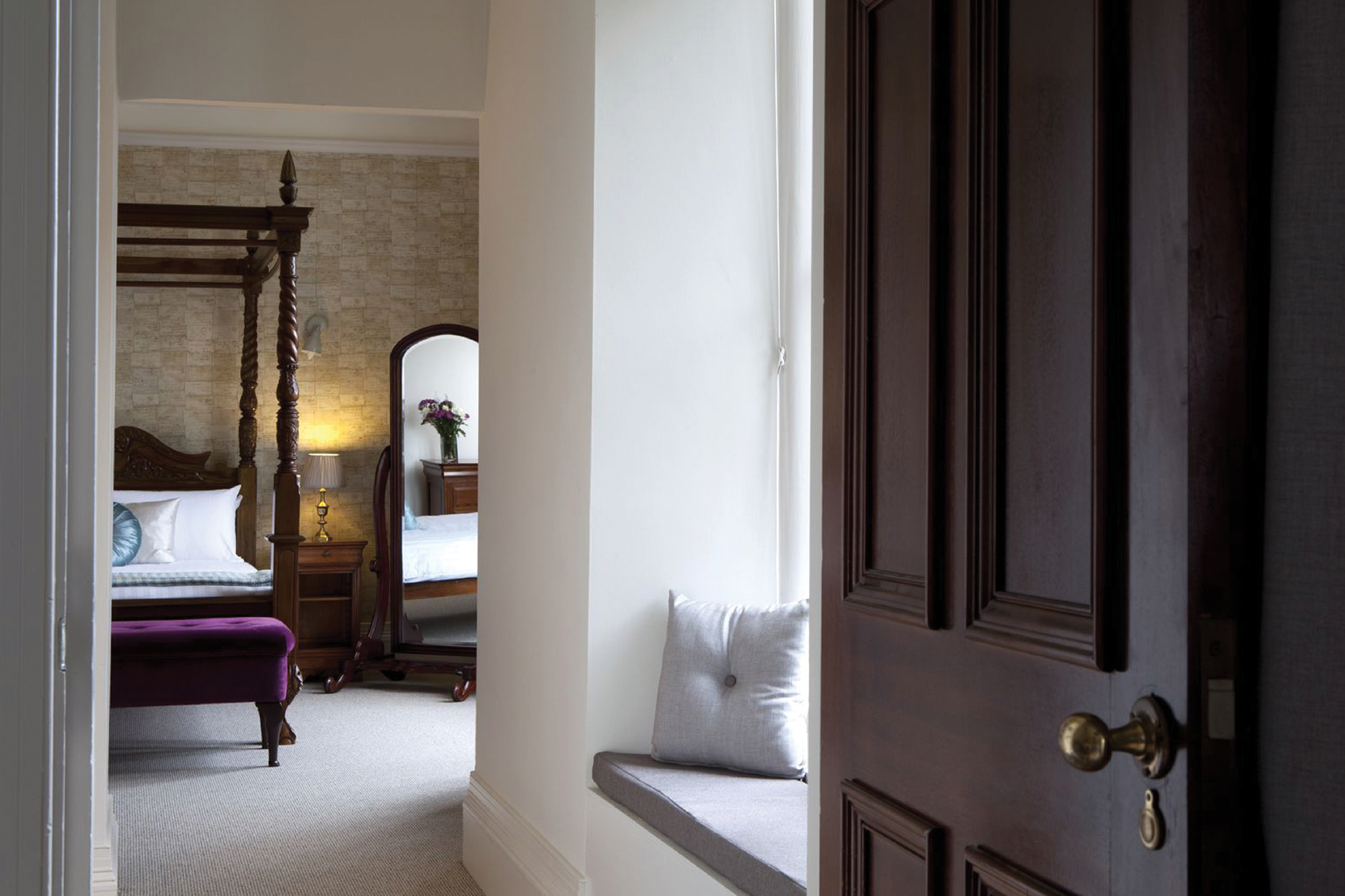 Drawing inspiration from the hotel's rich history, our interior design team created a captivating blend of timeless charm and surprising elements. By preserving the grandeur of high ceilings, ornate details, and historic fireplaces, we brought a sense of awe to each space. British design accents, custom-made furnishings, and decadent lighting added a touch of theater to the overall ambiance.
Completing the picture, we undertook the task of designing a polished and intuitive signage and wayfinding system. Through thoughtful collaboration and meticulous planning, we created a two-tier system that seamlessly guided guests throughout the hotel's hidden treasures. The choice of materials and finishes was carefully considered to harmonize with The Alverton's timeless aesthetic. Each sign, meticulously crafted with attention to detail, reflected our commitment to quality and excellence.
The Alverton, where luxury and charm intertwine
Looking back, we take pride in the results achieved. The rebranding, captivating interiors, and intuitive signage system were all aimed at creating an unforgettable experience for guests. The impact of this partnership with the sheer depth and breath of work undertaken continues to resonate within this enchanting and beautiful hotel.
This is the hotel version of that scene in Neighbours when plain Jane took off her glasses and revealed her hidden beauty. Yes, The Alverton has gone glam and is now dating Guy Pearce! — Lee Trewhela, The West Briton
There's nothing better than a coffee in the studio and an hour thrashing out all the exciting projects in the pipeline!
Lindsey Skinner, Marketing Manager