Balance
Location
Rock, Cornwall
In this project we delivered
Brand, Website, Print & Interiors
Crafting a graceful and timeless brand identity with femininity and hygge
Imagine a place where advanced medical grade skincare meets holistic body treatments, all within a serene and soulful environment. Welcome to Balance, a hidden gem nestled on the north coast of Cornwall in beautiful Rock.
Friends were commissioned to craft a full and complete brand, web and interiors project for a new type of skin and wellness clinic. These types of dreamy projects are always such a joy to work on, so we just knew we had the opportunity to create something truly special.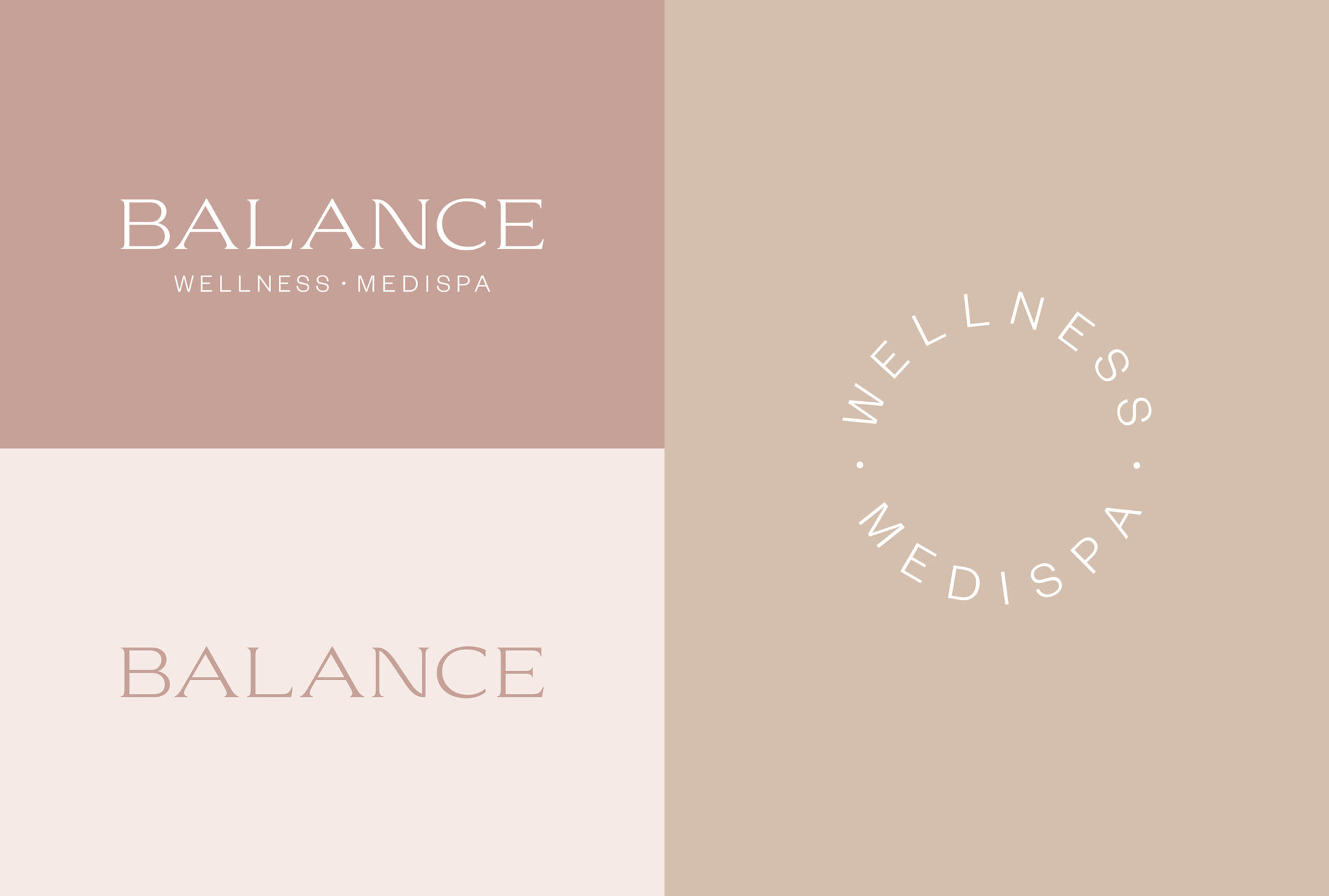 The Balance offering is centred around the very best medical grade skincare products, knowledge and treatments, combined with a nurturing, comforting experience. 
Digging deep into the brand strategy for Balance founder Hollie, we were able to bring her vision to life, designing a graceful, timeless brand identity with an overall feeling of warmth, femininity and may we say, just a touch of hygge. We carried this aesthetic over across a full and bespoke e-commerce website and a suite of thoughtful and breezy printed items.
A sanctuary designed to soothe the senses and calm the mind
Balance offers the best in skincare products and knowledge, combined with a nurturing, comforting experience. Your skin, our space.
Finally, we had the privilege of collaborating with Hollie on the interior design and styling of this soothing and soulful sanctuary. The end result is a space that embraces wellness and indulges the senses. Softness permeates every corner, inviting you to unwind and find solace in the ambiance.
Since its inception, Balance has blossomed into a highly respected brand across the southwest, captivating hearts and minds with its innovative medispa treatments. We feel truly privileged to be part the Balance story and we take our hats off to Hollie and her team as we witness their expertise and passion manifest into such an inspiring and cutting edge business. It really is something special. 
Holistic wellbeing with aesthetic expertise, great skin is all about Balance
For me, I wanted to work with people who had a genuine interest in my business, who completely understood my vision and truly cared about my project. From the very start I felt that Kelly and Darren were interested and excited about Balance and throughout our long journey this has never changed.