Freda's
Location
Cornwall
In this project we delivered
Brand & Packaging
Spoonfuls of Joy: Freda's homemade peanut butter reimagines snack time!
After embarking on an epic adventure across New Zealand in their trusty van named Freda, a husband and wife duo had an epiphany: peanut butter in the UK was a far cry from its full potential. Fueled by a passion for perfecting this nutty delight, they set out to revolutionize the peanut butter scene in Britain.
Enter Freda's—their brainchild that aimed to bring a superior, artisanal peanut butter to the shelves of stores across the nation. Recognizing the importance of a captivating brand and packaging, they approached Friends, a creative powerhouse, to bring their delectable product to life.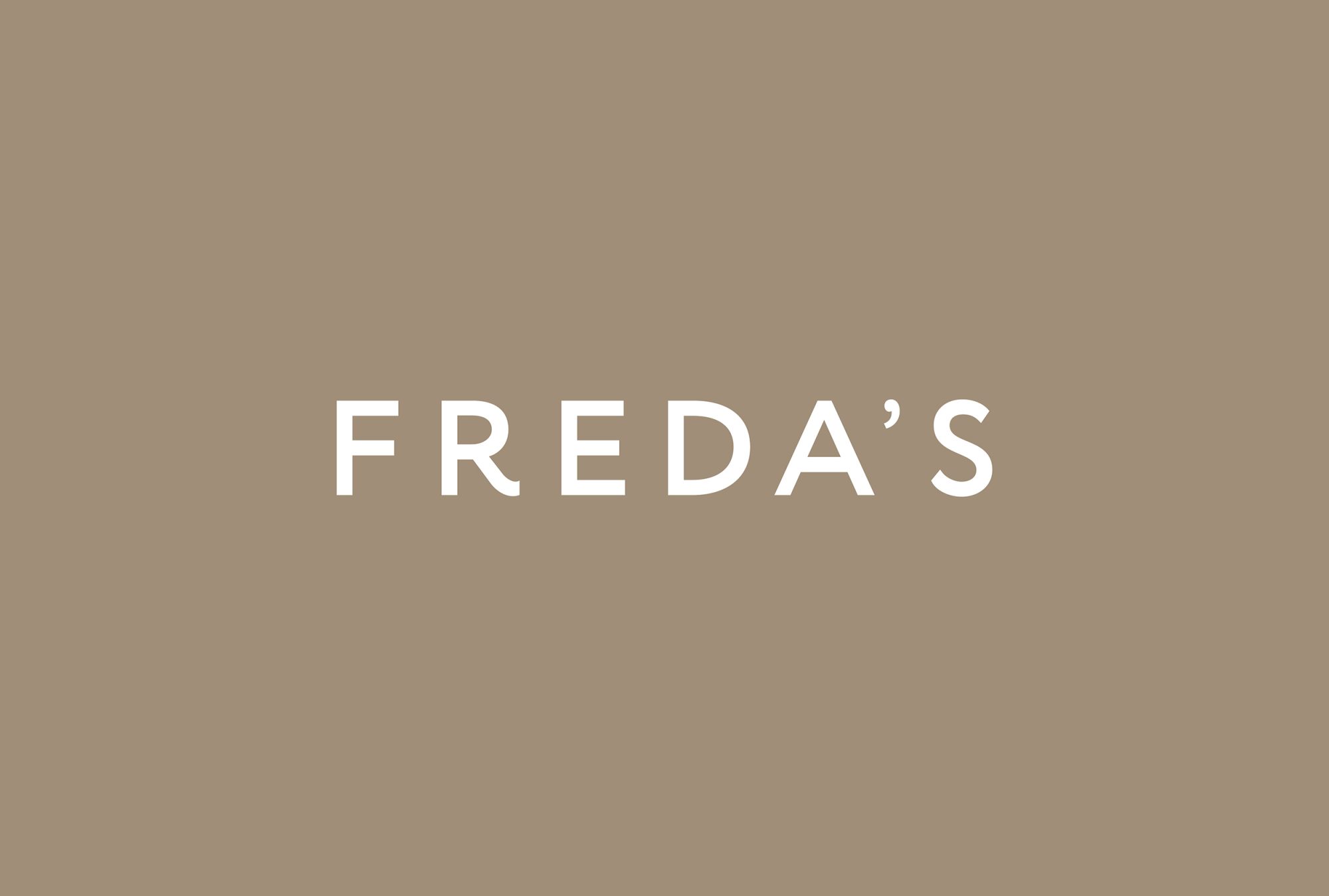 Right from the start, Freda's had a clear vision of their market and set the bar sky-high. They aspired to see their nutty creation showcased alongside renowned brands in the most esteemed department stores, demanding a brand and packaging that exuded quality while radiating their homemade Cornish roots.
Immersed in extensive research, we explored numerous creative avenues that left Freda's overjoyed—witnessing their brand taking shape and witnessing their excitement reminded us why we do what we do! Once Freda's made the tough decision on which direction to pursue, Friends dove headfirst into refining and developing the chosen route, preparing it for the grandeur of the festive season.
Taste the difference, Freda's crafted peanut butter delivers pure deliciousness!
The final design showcases the handmade nature of the product, evoking that delightful "ooo" factor when opening a fresh jar. The range is artfully crafted to harmoniously coexist on store shelves, while each unique flavor stands out through a vibrant color palette and charming "doodle" style illustrations depicting the locally sourced, natural ingredients at the core of Freda's philosophy.
Since launching, Freda's has become a beloved fixture at prestigious food festivals across the country and proudly earned a coveted spot on the shelves of top-notch food suppliers throughout the UK. So go ahead, grab a jar, and accompany it with some toast (or perhaps just a trusty spoon!). Treat yourself to the indulgence of Freda's better peanut butter—it's a sensory experience that will leave you craving more.
Peanut butter perfected, Freda's unleashes a flavour revolution
We really enjoy working with Friends, their enthusiasm is infectious and they always exceed our expectations. Our branding is constantly admired and I believe it has unlocked doors for us.