Roberto Revilla London
Location
London, England
In this project we delivered
Brand, Print & Packaging
A brand that stands tall among the titans of the tailoring industry
When London-based tailor Roberto Revilla set out to expand his international client base and establish his company as a prominent player in the world of iconic tailoring, he turned to Friends for a solution. Our mission was to create a brand identity that captured the essence of accessible luxury, personalised service, and exquisite craftsmanship.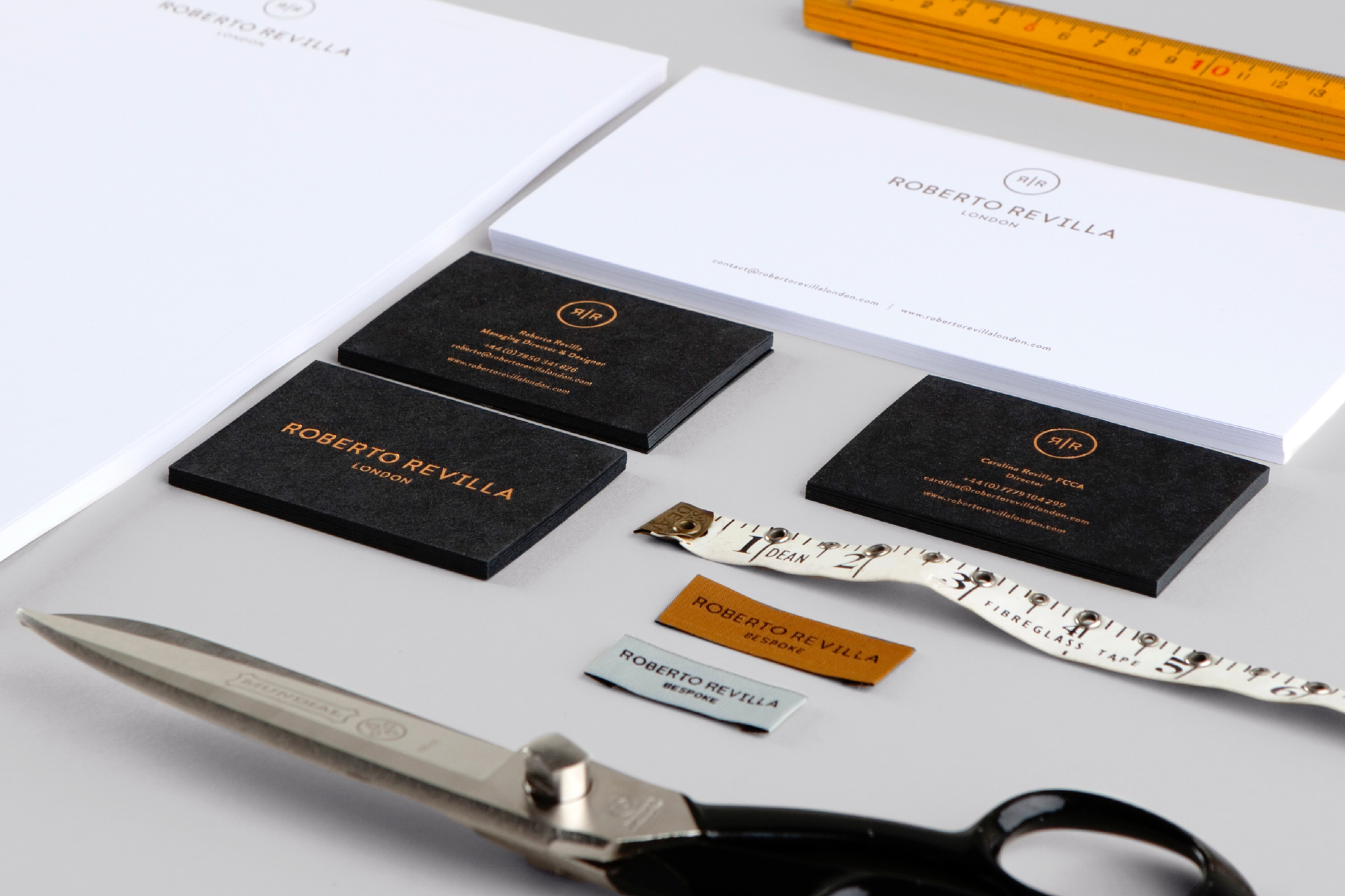 Roberto Revilla London needed a fresh and compelling look that would mirror their stature and growing reputation. Friends rose to the challenge by developing a new visual identity, incorporating a distinctive logotype and monogram, and crafting a comprehensive brand guidelines document.
No aspect of the brand was left untouched. From their digital presence to the meticulous stitching of labels inside each garment, even down to the packaging tape, every detail was a testament to Roberto's unwavering commitment to perfection, his dedication to nurturing the individual style of his discerning clientele, and the exceptional quality of materials used.
Luxury tailoring reimagined. Accessible luxury, personalised service, and superior craftsmanship.
We take immense pride in our partnership with Roberto Revilla London and our role in transforming their brand. By infusing every element with Roberto's keen eye for detail and his passion for delivering unparalleled customer experiences, we have brought his vision to life. The result is a brand that stands tall among the titans of the tailoring industry, attracting clients from around the globe who appreciate the artistry and sophistication that Roberto Revilla London embodies.
We invite you to explore the world of Roberto Revilla London and discover the harmonious blend of accessible luxury, personalised service, and superior craftsmanship that defines the brand.
The exquisite artistry of Roberto Revilla London
If you engage Friends you are doing so much more than engaging a design agency. You are bringing a team to your business who will be 100% allied in your cause, who you can rest assured put your trust and faith in without fear of ever being disappointed.